Ingredients:
2 thick slices of Tenderloin or Bone-In Pork Loin – raw grilling meat – you can find it at the butcher / do not mistake it by cured meat!!!

500 gr of potatoes – sliced into ¼ inch batons or any other shape you desire / for frying

Oil – for frying the potatoes

Salt – to taste

Pepper – to taste

Aluminum Foil
Instructions to cook and obtain a great pork tenderloin sauce:
We will start by cooking the meat in a grilling pan. Put your pan on high heat and wait for it to heat well (if you're not patient and you add in your meat before the pan gets hot enough, you risk to have it stick to the bottom of your grill and that would be a shame…). Don't put any oil in your pan because that will fill your house with smoke. If your pan is a good quality one you don't need it! Spice your slices of steak really well with salt and pepper and add them to the pan. Let them cook in between 3-5 minutes on each side but don't over do it. You wish for them to be well done but to still render the sauce that we are after. For this to happen, we need to remove them from the pan a few moments before they become fully cooked, to allow them to continue to cook after we take them out of the pan (the internal heat will allow for that to happen…). Once you take them out of the pan, put them in a big bowl and cover them IMMEDIATELY very, very well and tight with aluminum foil to capture the steam from the steaks. This is how we will obtain our steak sauce!
In the mean time, in another pan, a regular non stick one this time, on a medium heat, fry your potatoes until they are golden. We wish for them to become slightly crisp! When they are done lay a colander on top of a bowl and take your potatoes out of the pan and lay them inside the colander to allow the excess oil to drip into the bowl. 1-2 minutes after we took them out of the oil, we can season them with salt and we need to shake them very well inside the colander and on top of the sink to eliminate even the last few drops of oil and to help the salt disperse as evenly as possible. This is an important step if you don't want soggy and oily fries…
The final step is to remove the aluminum foil and to move the steaks on a plate or a wooden board and to cut them into small cubes. Add the fried potatoes next to the steaks and depending on the quantity of sauce that has accumulated in the bowl, we will be adding a proper quantity of steak and fries. We wish for these to be well coated in our sauce and to also manage to dip our bread in the sauce while serving… The rest of the steak and fries can be served on a plate, next to a simple salad.
Prep time: 10 min
Total time: 30 min
Notes for enjoying a pork tenderloin sauce:
If you want to store your sauce you can do so and it will last in your fridge for up to 2 days or you can freeze it and in the freezer you could keep it for about 2 months. Also, if you decide to store it in the freezer, remember that when something freezes it upscale it's mass so you should really use a plastic container so that it doesn't crack in your freezer or as soon as you take it out and it warms up a little…
You can also use this sauce for different meat dishes with a potato side dish. It would also be amazing over some mashed potatoes…
Tip: You can use any kind of pork meat for this recipe. Pork in general would work well…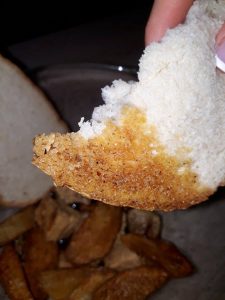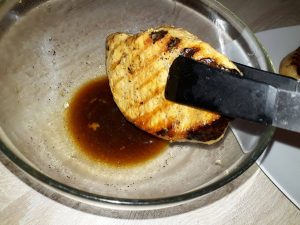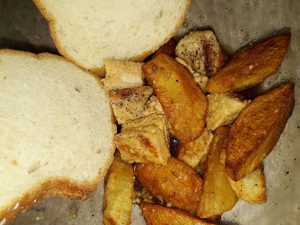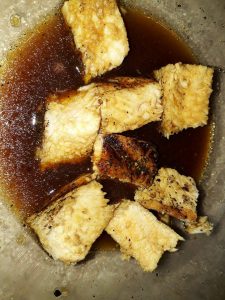 Enjoy! 🙂
I nice way to cook potatoes described by Jamie Oliver
[embedyt] https://www.youtube.com/watch?v=Pvb1Pt_ZVbU[/embedyt]
Also if you would like to see how Gordon Ramsey cooks the perfect steak, please watch the video below
[embedyt] https://www.youtube.com/watch?v=vxF1n96cpHU[/embedyt]
If you liked our article, please comment or share it on social media.