Ingredients:
25 ml White Rum

25 ml Vodka – chilled

50 ml Lychee Liquor  (or the lychee juice from the can of lychees)

one lychee (for garnishing) – canned lychees are the easy way to go

ice – 4-5 cubes
Instructions for a great Lychee Martini Recipe:
1.Pour all of your ingredients into your glass, 
2.Add in the ice cubes,
3.Top with the lychee juice that you skewered previously onto a toothpick or some pretty Lychee Martini Cocktail stick.
Prep time: 5 min
Total time: 5 min
Notes: for a great  Lychee Martini Cocktail : 
If you want a less boozy alternative to this recipe, you can replace the liquor with the lychee  juice from the can.
You can also add 2-3 lychees instead of just one… It's all up to your own personal taste!
You can see Nigella preparing this Vodka Lychee Martini Cocktail recipe in the video below.
You can use a cocktail shaker for mixing this great cocktail. Shake vigorously to have a great cocktail result.
Tip:
Use a vintage champagne glass to give this special drink more of a festive note…
Martini glasses are a great alternative.
The lychee syrup  is another way to combine it with the vodka. 
Lychee fruit is often used in cocktails. Lychee flavor is light and has a floral taste similar to rose or grapes and can be perfectly combined with tropical flavors lime, coconut or other tropical tastes.
Alternatively you can search for more information about lychee and different cocktails on our website.

If you liked the cocktail recipe give us a like, share and follow us on Facebook where you can find us under the name "Magliano's Comfort Food".
[embedyt] https://www.youtube.com/watch?v=dcJpYmnpVKs[/embedyt]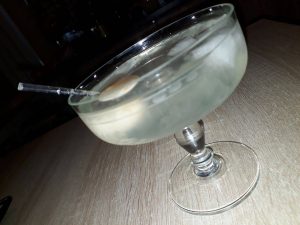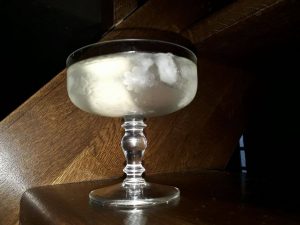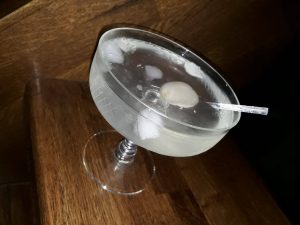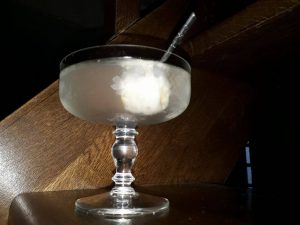 Enjoy! 🙂
[embedyt] https://www.youtube.com/watch?v=KQLtcwcg2tA[/embedyt]
If you want to know more about what is the strangest legitimate garnish for a martini, below you can find some interesting links
https://www.quora.com/What-is-the-strangest-legitimate-garnish-for-a-martini
http://www.wsj.com/articles/how-to-perfect-your-martini-recipe-1450907976
https://www.pinterest.com/recipes/of-canned-lychees/